In the summer of 1982, Lazio needed a shot in the arm.
Relegated two years previously after the Totonero scandal, the club had finished fourth and tenth in Serie B and president Gian Chiarion Casoni sought torefresh and regenerate their branding.
In 1981-82, plain adidas kits were worn, but big changes were afoot. Italian company Ennerre came in as the new manufacturers and they were to produce a set of kits that would become iconic – so much so that the look has been revived on three separate occasions, including the current season.
Electronics company Sèleco was the new sponsor and designer Otello Cecchi came up with a dramatic motif on behalf of Florence sports marleting firm Marksport, featuring a stylised eagle with its wings across the chest and sleeves.
It would appear that Cecchi came up with two options, with Lazio opting for the version with white on top and sky-blue on the lower section of the shirt, with the eagle in darker blue. In the opening game of the season, at home to Campobasso, white shorts were used but otherwise sky-blue shorts were favoured.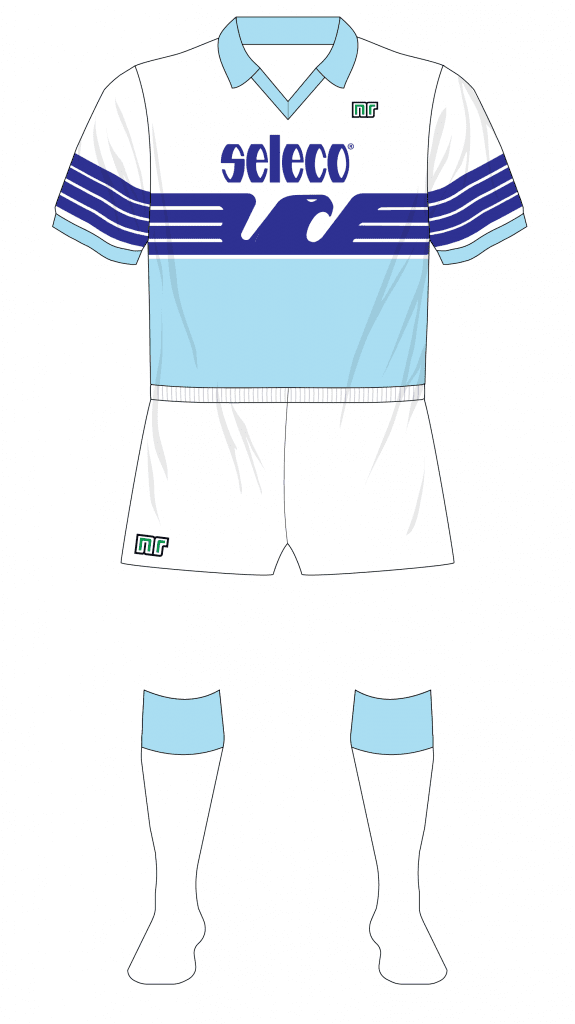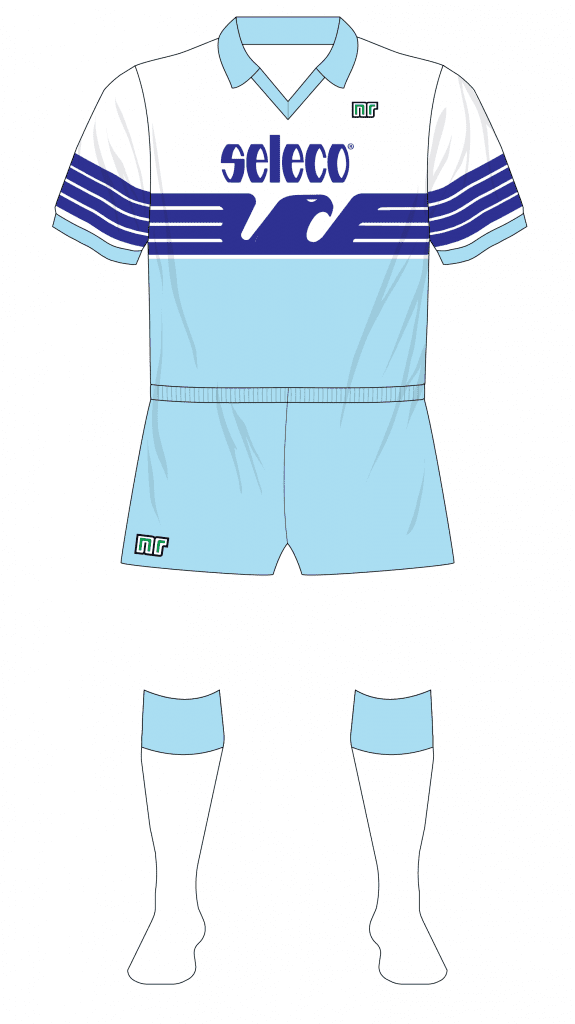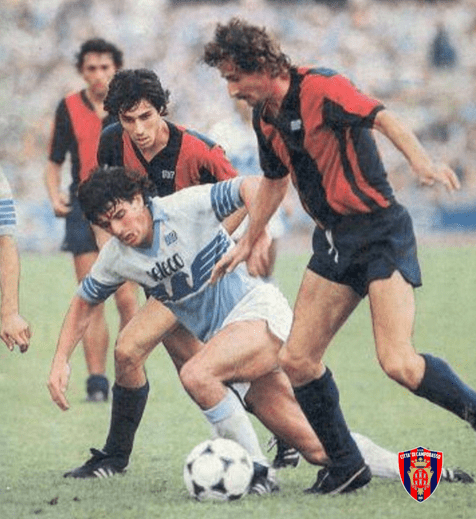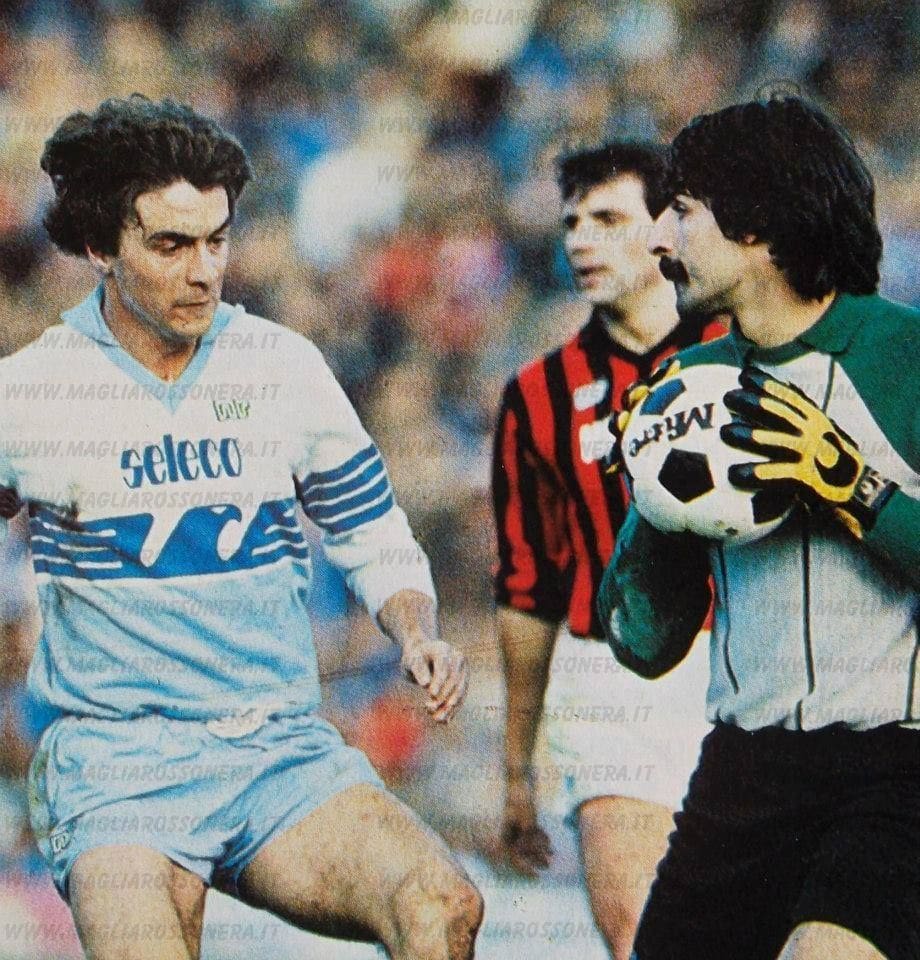 The changes would have the desired effect as Lazio finished second to Milan and secured promotion back to Serie A.
One variation on the long-sleeved home shirts was the fact that the section below the eagle wings and the cuffs remained white.
The numbering font was quite futuristic, featuring what we term a 'skeleton shadow'.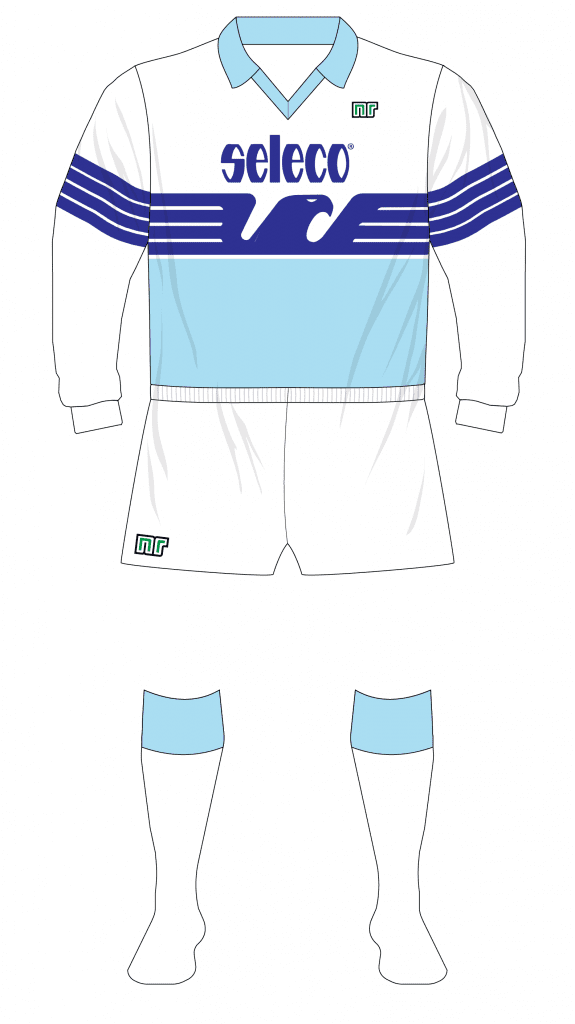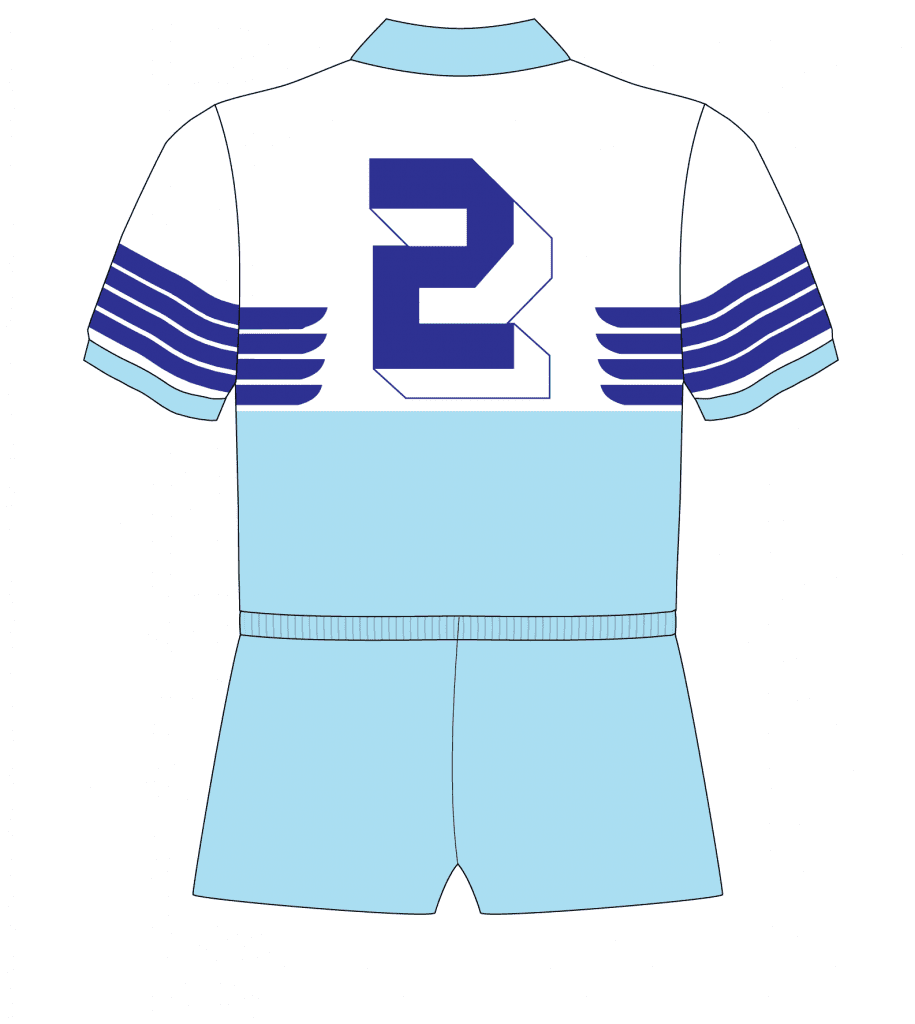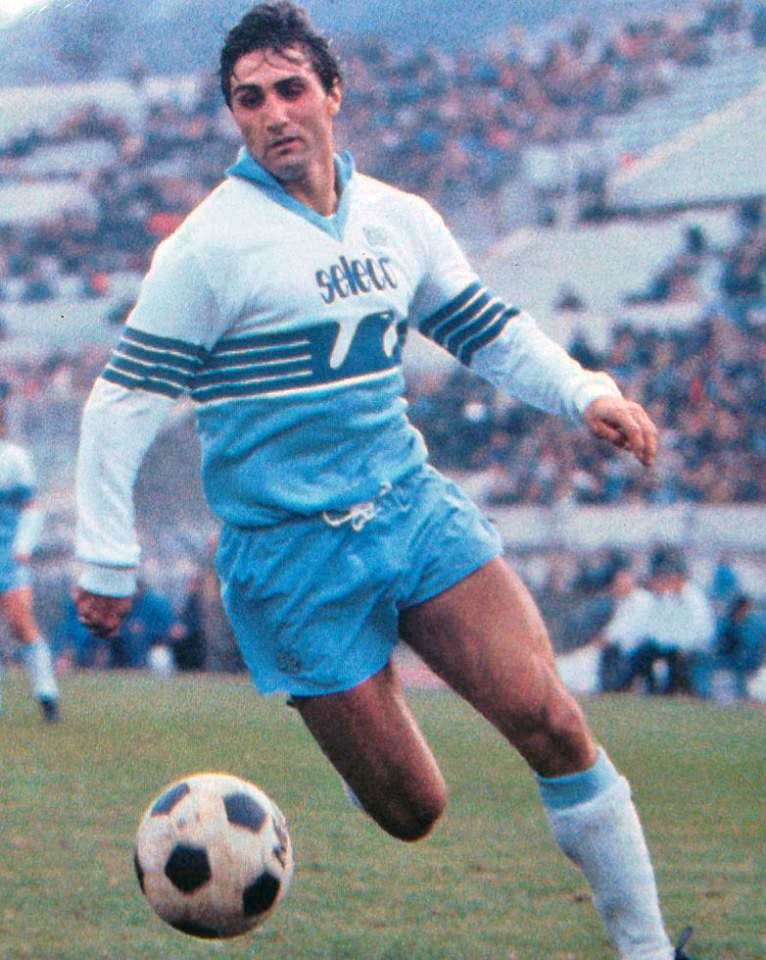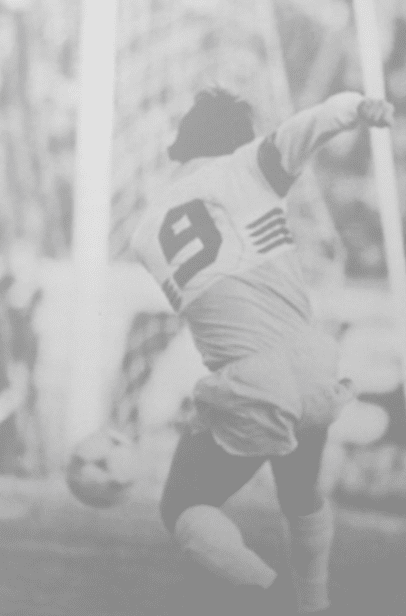 Lazio were able to wear their home shirts in all but one league game, the second fixture of the season away to Como. A green and white version of the eagle kit was used.
Also available but not used competitively was a red and sky blue version, only seen in a friendly against the Italy U21s in March 1983: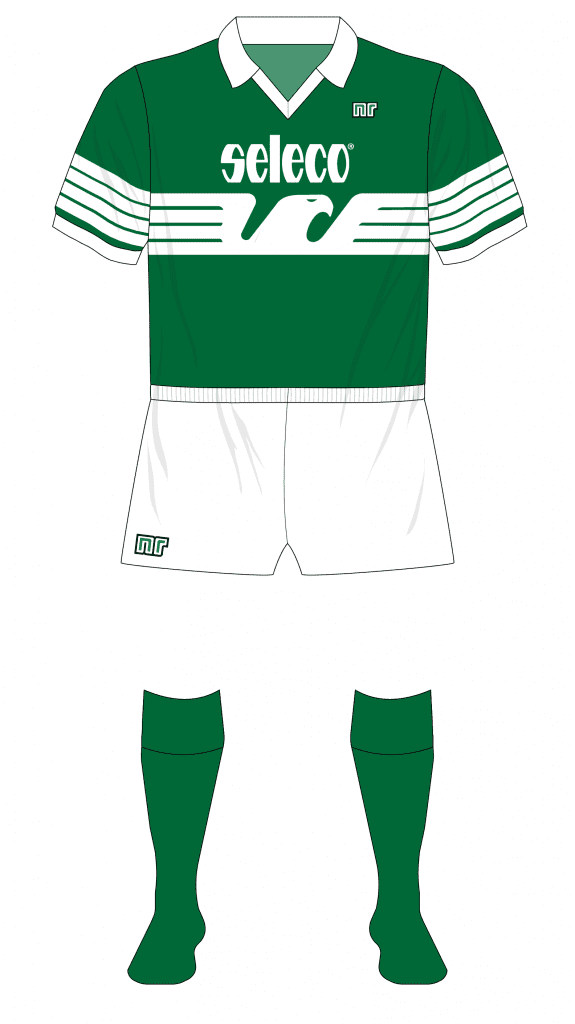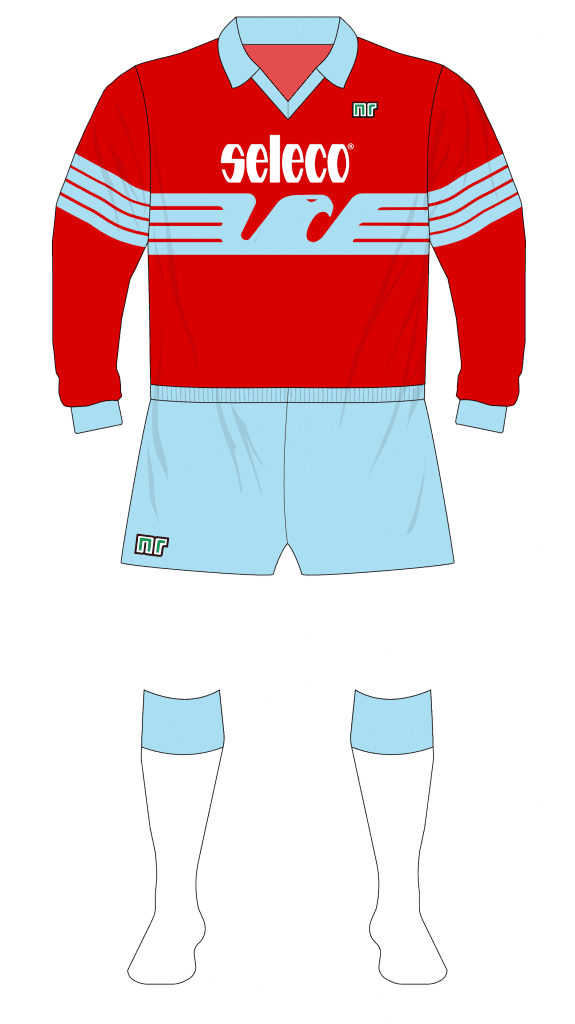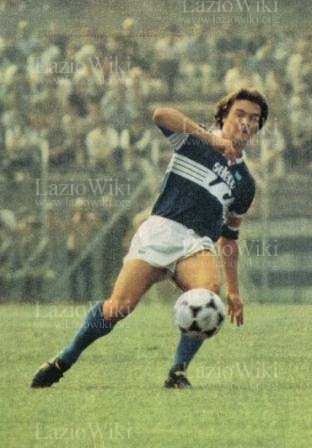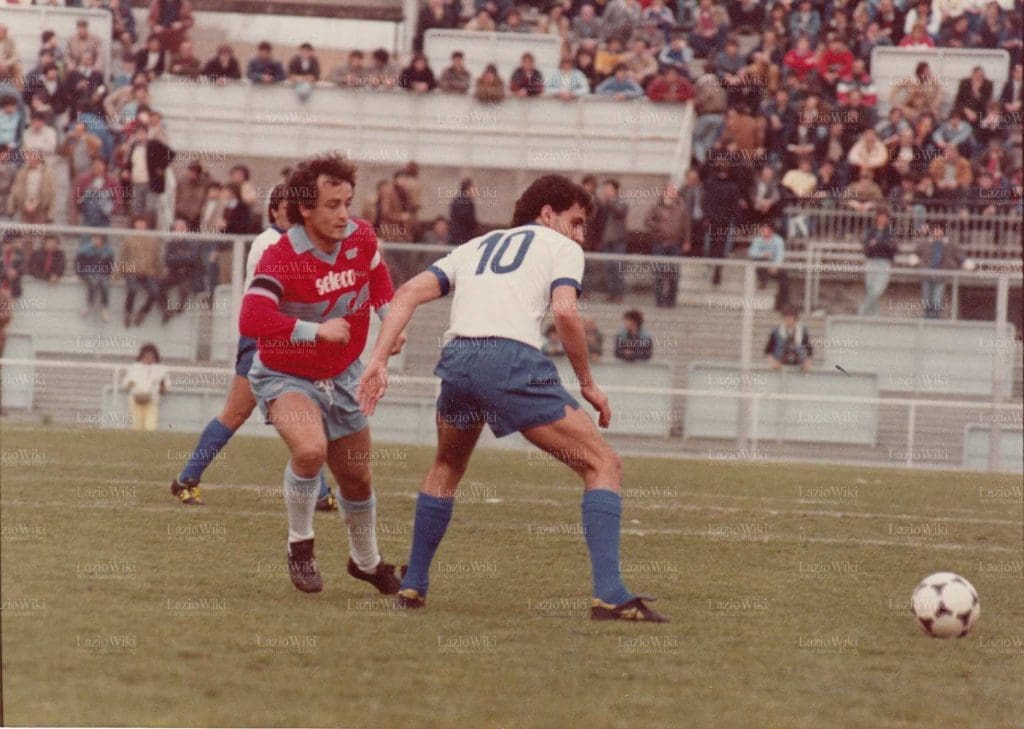 As well as the outfield shirts, pleasingly the Lazio goalkeepers also carried the same design. A sky blue version, paired with an enigmatic bright orange, and a navy top had the wings on the sleeves too, while another navy variant and a grey shirt did not.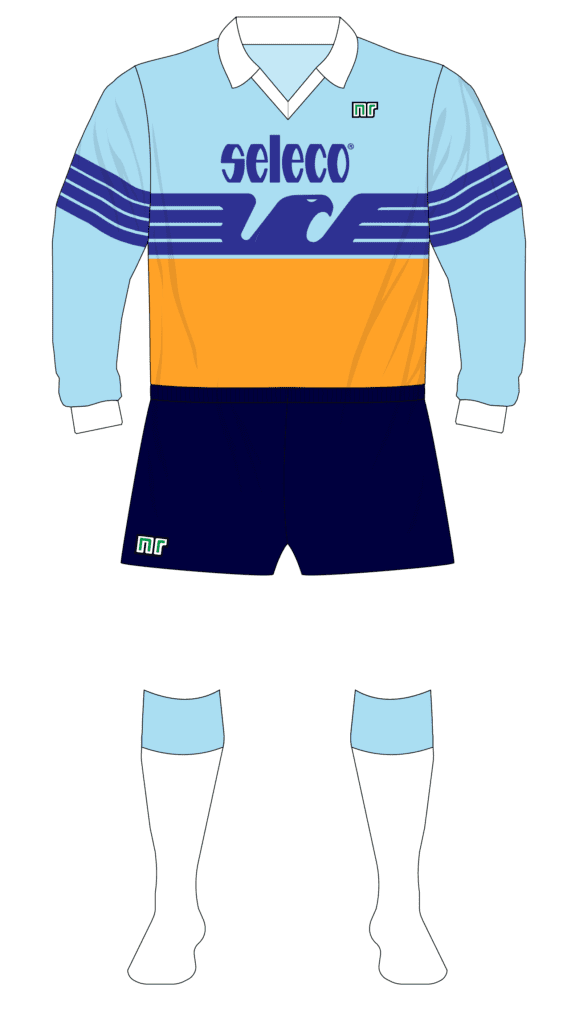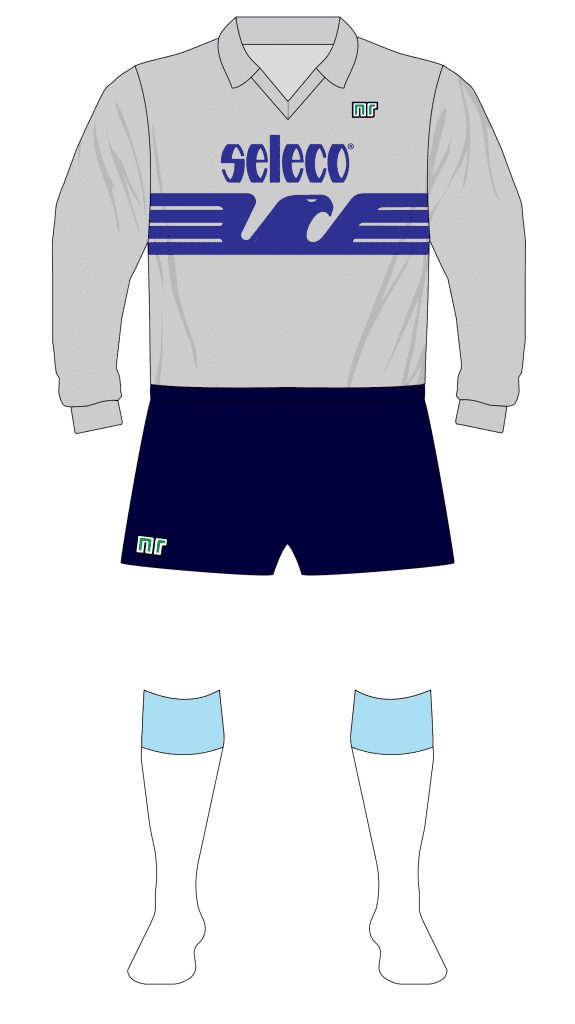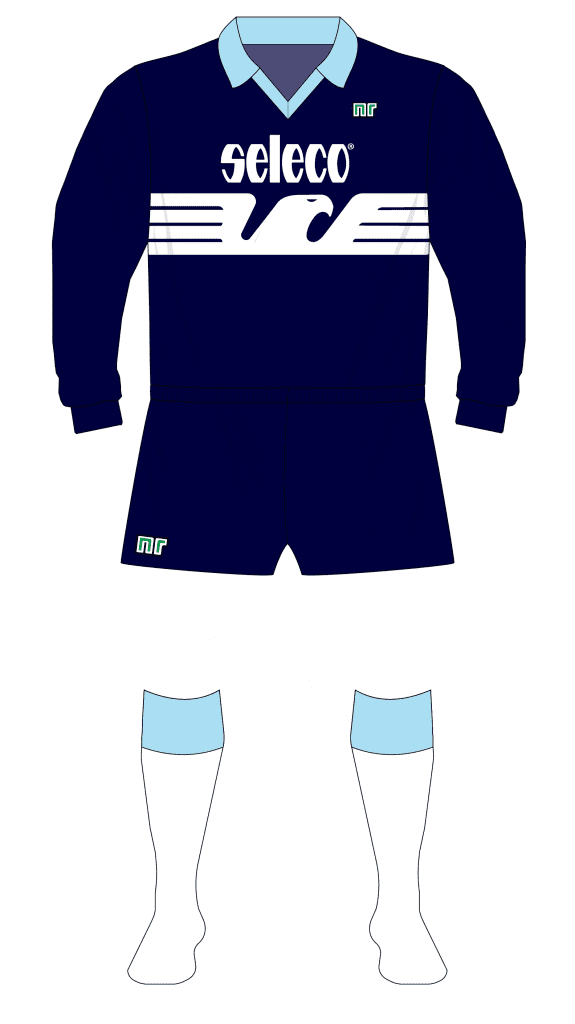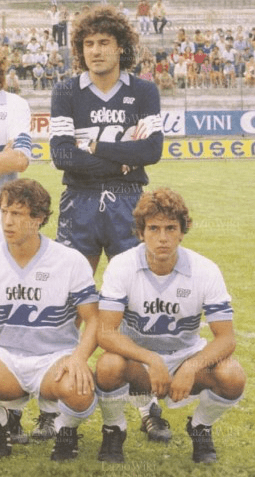 This blog was written by Museum of Jerseys. Please visit their website to read more interesting articles!
Photo credits: LAZIOWIKI